Skip to main content
AmCham Men's Mental Health Event: The Power of Vulnerability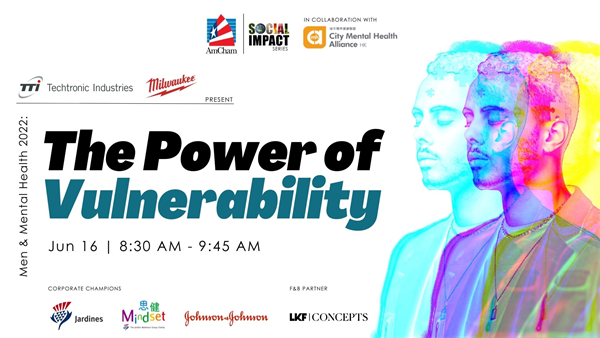 16 Jun 2022 08:30
Join The City Mental Health Alliance Hong Kong  and The  American Chamber of Commerce   as we come together to explore Men's Mental Health in the Workplace   to mark 2022 International Men's Health Week (13-19 June).
Last year, our Men's Mental Health event  focused on the importance of practicing self-love, healthy mental habits, and open sharing as participants came together to #EndtheStigma regarding mental health in Hong Kong.  One year on, we want to reconvene and ask ourselves: how can we move past destigmatization and create a culture of #action for men's mental health?
What does it mean to take action on mental health? How can one lead with vulnerability? Join this session to explore mental health #vulnerability on acorporate, managerial and individual level. The event will showcase corporate wellbeing solutions as well as sharing from men and female allies on how we can lead with #vulnerability for men's mental health.