Skip to main content
Advancing Support for Workplace Mental Health in Hong Kong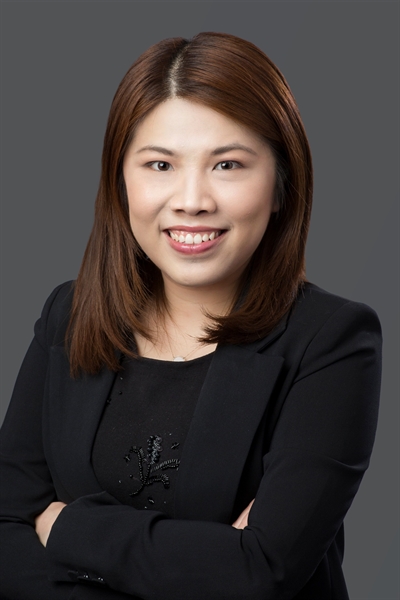 Advancing Support for Workplace Mental Health in Hong Kong
The City Mental Health Alliance Hong Kong (CMHA  Hong Kong), launched in 2017, has become an alliance of 27 member companies, and growing. The organisation is proactive in tackling workplace mental health issues that are globally relevant and also locally unique.
We discussed the progress and work of CMHA Hong Kong with board member Jennifer Tam, partner in the Employment and Benefits practice at global law firm Mayer Brown.
What have been the highlights of 2021 for CMHA Hong Kong?
"2021 has been a fantastic year for the Alliance in Hong Kong. We welcomed five new organisations, so we now have members across different industries and sectors impacting over 10,000 employees.
"The year's highlights include projects that respond to very specific issues in the region and in Hong Kong itself. We created an employers' guide to support the mental health of employees in Covid-19 quarantine. Hong Kong has the longest quarantine duration in the world and the mental health implications of quarantine are increasingly being recognised. We also created a tailored training module to help members support employees who've experienced acute trauma outside Hong Kong."
Are there any other factors, unique to Hong Kong, which contribute to poor mental health?
"If we focus solely on the workplace, Hong Kong has some of the longest working hours in the world and one in four Hong Kong employees suffer symptoms of depression and anxiety. This is 2.5 times the global average and around 20 percent requires psychological treatment.
"Personally, as a lawyer, I know that the legal industry in Hong Kong is characterised by lean teams, fast-paced work, long hours, tight deadlines and frequent travel during pre Covid-19. This type of work environment can have an effect on mental wellbeing.
"All this translates into cost for a company – mental health challenges are thought to cost Hong Kong employers between HK$5.5 billion to HK$12.4 billion per year due to absenteeism, staff turnover and productivity."
How have you adapted the CMHA offer to meet the needs of workplaces in Hong Kong?
"There are a number of differences in how the topic of workplace mental health is recognised and discussed across Asia. The themes and topics covered by the Alliance in Hong Kong come directly from our members.
"Many of our materials are translated into Chinese and reviewed by the Hong Kong team to ensure the language use is both accurate and appropriate. We offer training courses, including the Mental Health First Aid course, in English, Cantonese and Mandarin, which is well received by companies with staff in Mainland China."
CMHA Hong Kong has grown rapidly, what do you think is the secret to its success?
"We are business led and expert driven. We have a very proactive board, who strongly endorses the work that we have been doing to support mental health and wellbeing in the workplace in Hong Kong. This is a positive message to prospective members.
"We also showcase the achievements of our members by providing them with a forum where good ideas and experiences are brought into the light and shared among members as well as the broader corporate community here."
What are your hopes for the future of the Alliance in Hong Kong, and for workplace mental health?
"Being a board member has changed my own perspective on what we can do and what more needs to be done. What I hope is that we keep talking and remove the stigma. We need to normalise the conversation about mental health.
"I hope that even more companies will join us. All employers have a duty to ensure that their employees are able to work in a psychologically safe environment. More than just the right thing to do, it makes good business sense - for the retention of employees and being an employer of choice, to creating an environment in which employees can contribute to the very best of their abilities. Remember, people are our asset."